HOTSPOT

Your network contains an Active Directory Domain Services (AD DS) domain named contoso.com.

The domain contains the VPN servers shown in the following table.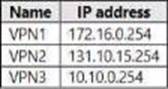 You have a server named NPS1 that has Network Policy Server (NPS) installed.

NPS1 has the following RADIUS clients: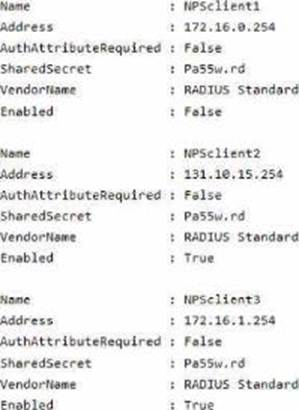 VPN1, VPN2, and VPN3 use NPS1 for RADIUS authentication. All the users in contoso.com are allowed to establish VPN connections.

For each of the following statements, select Yes If the statement is true. Otherwise, select No. NOTE: Each correct selection is worth one point.
Answer:


Explanation:

Text, letter

Description automatically generated