HOTSPOT

You plan to deploy an Azure web app named Appl that will use Azure Active Directory (Azure AD) authentication.

App1 will be accessed from the internet by the users at your company. All the users have computers that run Windows 10 and are joined to Azure AD.

You need to recommend a solution to ensure that the users can connect to App1 without being prompted for authentication and can access App1 only from company-owned computers.

What should you recommend for each requirement? To answer, select the appropriate options in the answer area. NOTE: Each correct selection is worth one point.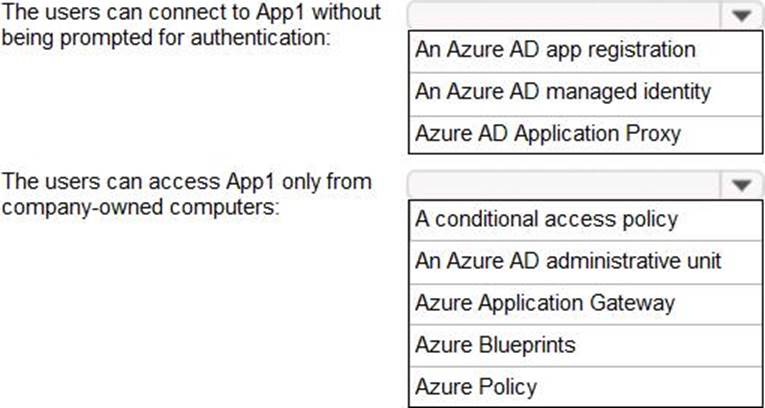 Answer:

Explanation:

Graphical user interface, text, application, chat or text message

Description automatically generated

Box 1: An Azure AD app registration

Azure active directory (AD) provides cloud based directory and identity management services. You can use azure AD to manage users of your application and authenticate access to your applications using azure active directory.

You register your application with Azure active directory tenant.

Box 2: A conditional access policy

Conditional Access policies at their simplest are if-then statements, if a user wants to access a resource, then they must complete an action.

By using Conditional Access policies, you can apply the right access controls when needed to keep your organization secure and stay out of your user's way when not needed.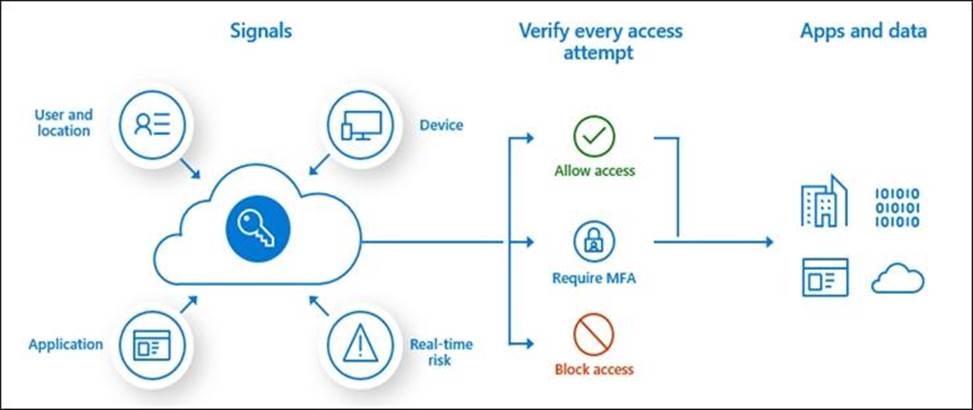 Timeline

Description automatically generated