DRAG DROP

You are creating an HTML page that displays a how-to guide for a card game. You want to use the browser's default style sheet.

You need to display the following content: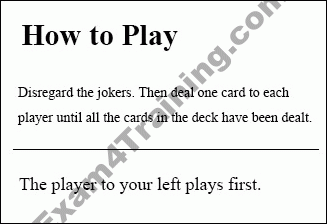 How should you complete the markup? To answer, drag the appropriate HTML elements to the correct locations. Each element may be used once, more than once, or not at all. You may need to drag the split bar between panes or scroll to view content.

NOTE: Each correct selection is worth one point.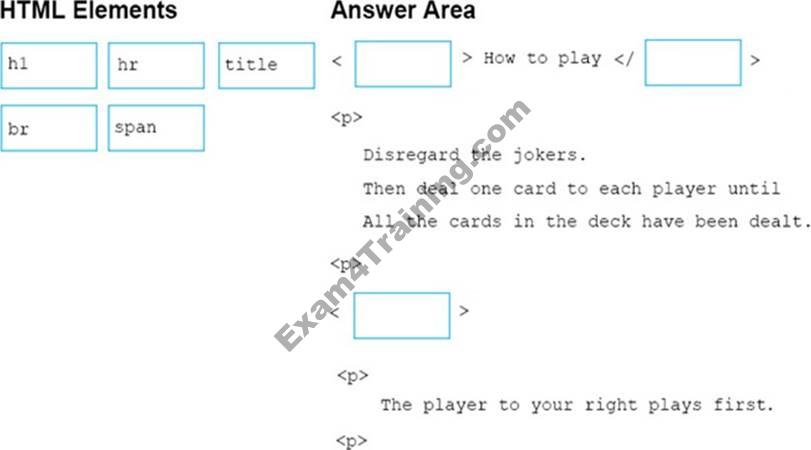 Answer: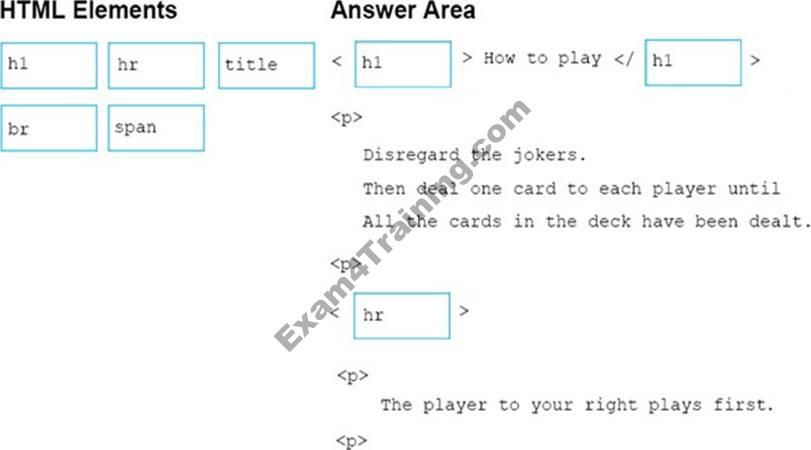 Explanation:

References: https://www.w3schools.com/tags/tag_hn.asp https://www.w3schools.com/tags/tag_hr.asp