An EVPN-signaled VXLAN overlay has been deployed in the network shown in the exhibit. Host1 is a bare metal server, and is dual-homed to the network. The IP addresses 10.1.1.1/24 and 10.1.1.2/24 are assigned to the same physical NIC, and no virtualization is configured on the server.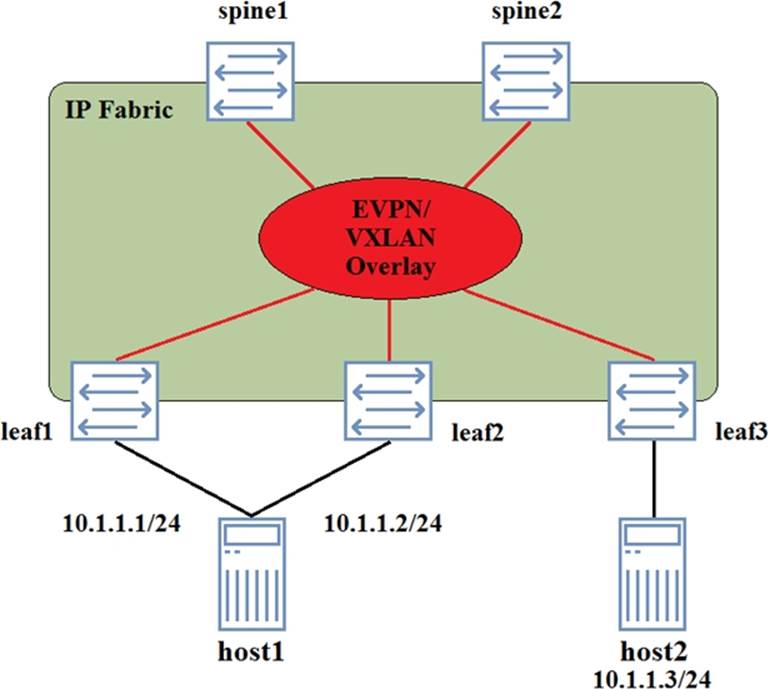 In this scenario, which two statements are true? (Choose two.)
A . The MAC address associated with 10.1.1.1/24 and 10.1.1.2/24 will be the same when advertised to leaf3.
B . The connection from host1 to devices leaf1 and leaf2 must be configured as a LA
D . Traffic from IP address 10.1.1.1/24 must traverse the VXLAN network to reach IP address 10.1.1.2/24.
E . The ESI assigned to the leaf1-host1 link must be the same as the ESI assigned to the leaf2-hostl link.
Answer: CD