HOTSPOT

A company uses Dynamics 365 Commerce to create and manage customer sales orders.

You must send customers email updates when their order status changes.

You need to configure the system.

How should you complete the configuration? To answer, select the appropriate options in the answer area. NOTE: Each correct selection is worth one point.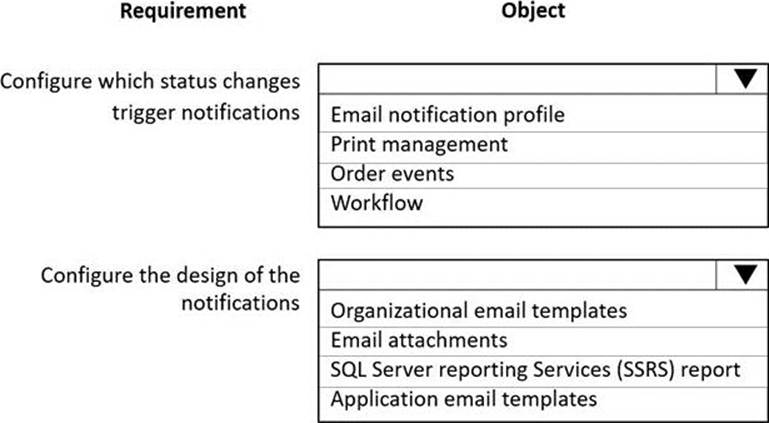 Answer: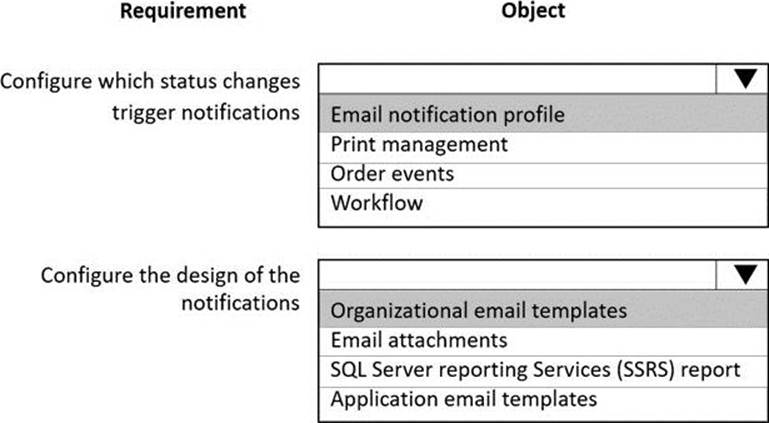 Explanation:

Graphical user interface, text, application

Description automatically generated