HOTSPOT

A company named Contoso, Ltd. plans to install Microsoft SQL Server on the physical servers shown in the following table.

Contoso needs to acquire SQL Server 2016 Enterprise licenses for the servers.

How many licenses should be assigned to each server? To answer, select the appropriate options in the answer area.

NOTE: Each correct selection is worth one point.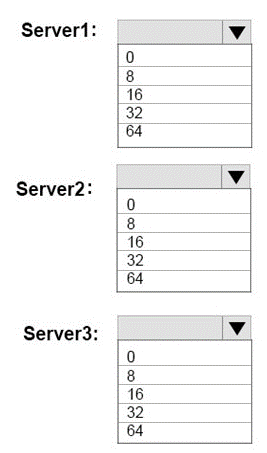 Answer: