View the exhibit, which contains a session table entry, and then answer the question below.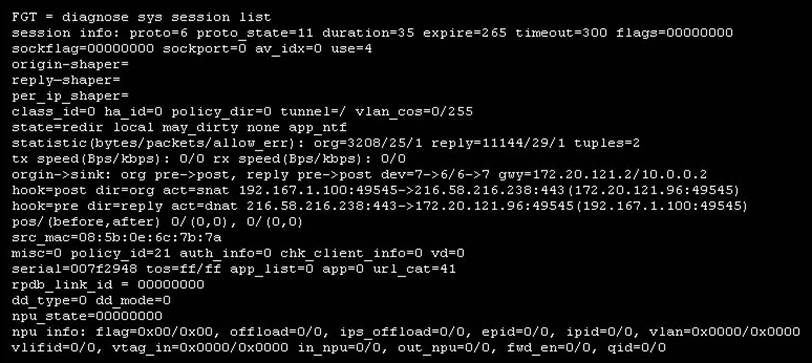 Which one of the following statements is true regarding FortiGates's inspection of this session?
A . FortiGate applied flow-based inspection.
B . FortiGate applied proxy-based inspection.
C . FortiGate forwarded this session without any inspection.
D . FortiGate applied NGFW flow-based inspection.
Answer: B