Refer to the exhibit.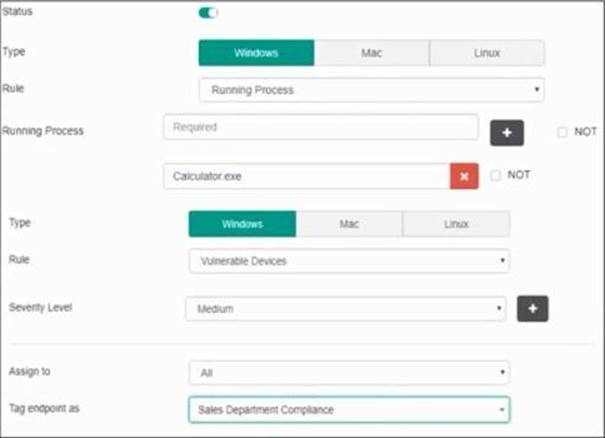 Based on the settings shown in the exhibit, which two actions must the administrator take to make the endpoint compliant? (Choose two)
A . Integrate FortiSandbox for infected file analysis.
B . Enable the webfilter profile
C . Patch applications that have vulnerability rated as high or above.
D . Run Calculator application on the endpoint.
Answer: C,D