Refer to the exhibit.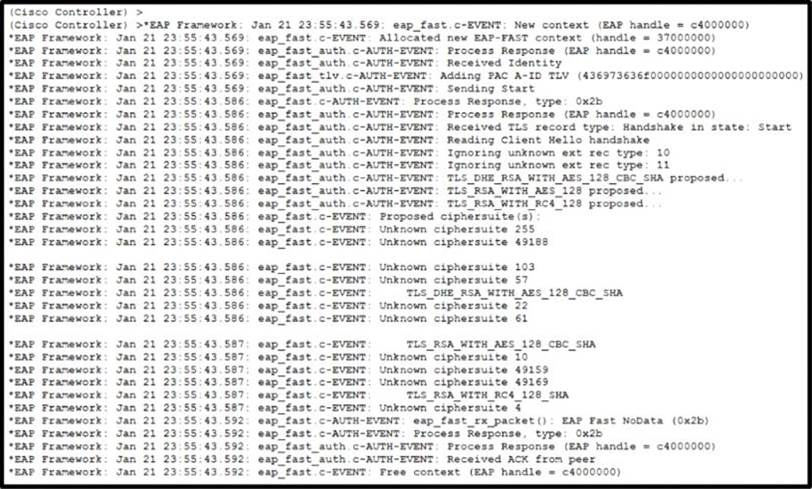 An engineer deployed a Cisco WLC using local EAP.

Users who are configured for EAP­PEAP cannot connect to the network.

Based on the local EAP debug controller provided, why is the client unable to connect?
A . The client is falling to accept certificate.
B . The Cisco WLC is configured for the incorrect date.
C . The user is using invalid credentials.
Answer: A