A developer creates a Page load rule in Adobe Dynamic Tag Management (DTM) that should capture a visitor's transaction ID when a purchase is completed on the site at "http://www.oursite.com/complete.html."

The condition of this page load rule in DTM is as shown: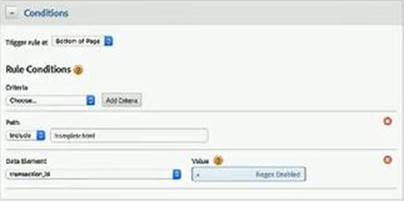 Assume the "Path" condition of this rule was not present, as seen below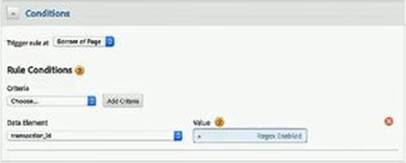 What would be the outcome in the situation?
A . The rule would no longer function because all page load rules need a path condition.
B . The page load rule could incorrectly fire anywhere that the "transaction_id' data element is present.
C . The rule would NOT function because page load rules require two conditions.
D . There would be no difference in the firing of this page load rule.
Answer: D