Refer to the Exhibit: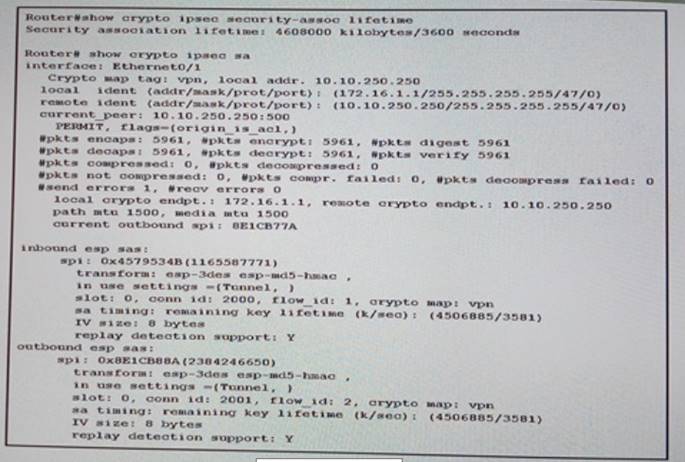 A network security engineer is troubleshooting intermittent connectivity issues across a tunnel. Based on the output from the show crypto ipsec sa command, which cause is most likely?
A . ISAKMP and/or IP sec may be bouncing up and down.
B . The security association lifetimes are set to default values.
C . Return traffic is not coming back from the other end of the tunnel.
D . Traffic may flow in only one direction across this tunnel.
Answer: B