HOTSPOT

Welcome to your first day as a Fictional Company. LLC helpdesk employee. Please work the tickets in your helpdesk ticket queue.

Click on individual tickers to see the ticket details. View attachments to determine the problem.

Select the appropriate issue from the 'issue' drop-down menu. Then, select the MOST efficient resolution from the 'Resolution' drop-down menu. Finally, select the proper command or verification to remediate or confirm your fix of the issue from the Verify Resolve drop-down menu.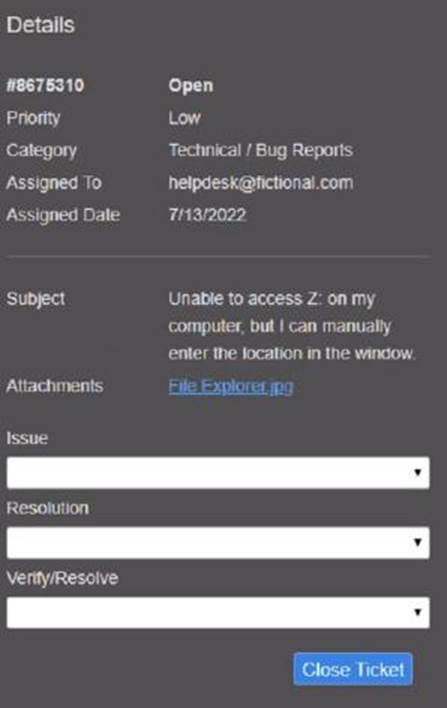 Answer: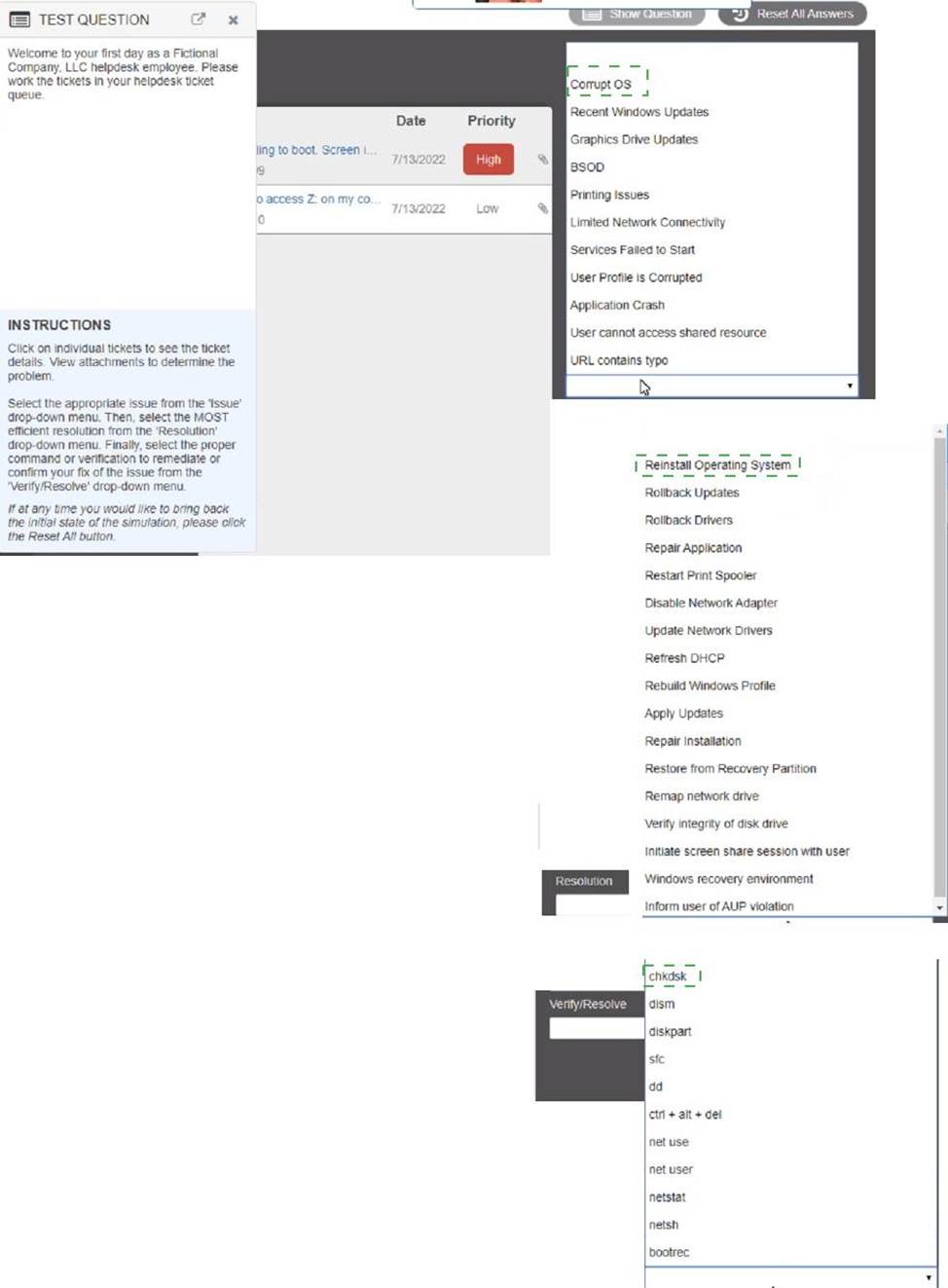 Explanation: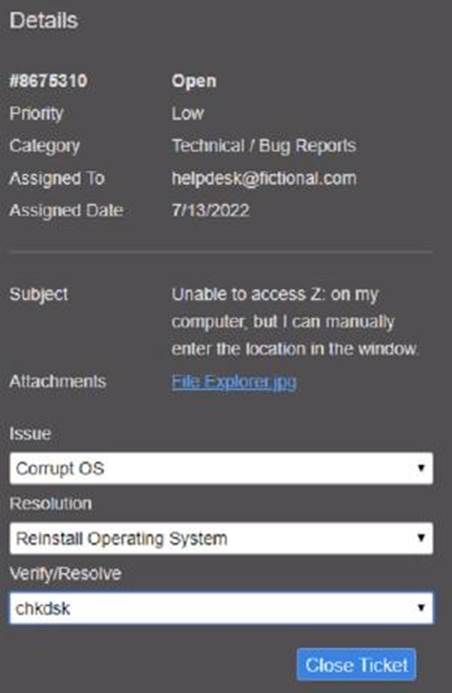 Graphical user interface, text, application

Description automatically generated